The last couple of weeks we have really started to feel the chill in the air in Utah. My favorite thing (and the only thing!) about cold weather arriving is that it means soup season is in full swing. I love soup and could eat some version of it every day all year and never tire of it. We usually eat it a couple times a week at our house when it's chilly outside and it's usually received pretty well by the kiddos.
Soup is great because it is usually pretty quick to throw together and can hang out in the crock pot while you taxi everyone everywhere all day. When you return it's hot and ready for you and the kids don't have to wait forever for dinner to be ready.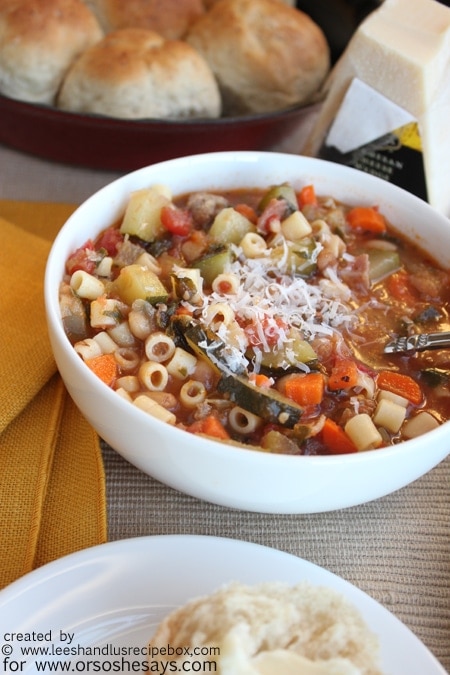 This minestrone is a perfectly hearty soup that is totally adaptable to your tastes. It also packs a good punch nutritionally since it is filled veggies and beans.
Head over to Or So She Says, where we are sharing, to get the printable recipe.